As announced, CPians attending the PDC met this afternoon at the Starbucks coffee stand. It was my first time I met any CPian in real life. I was a little bit disappointed, that only a few people came by. However, you missed your T-shirts, so I got two

Anyway, here's a photo I took: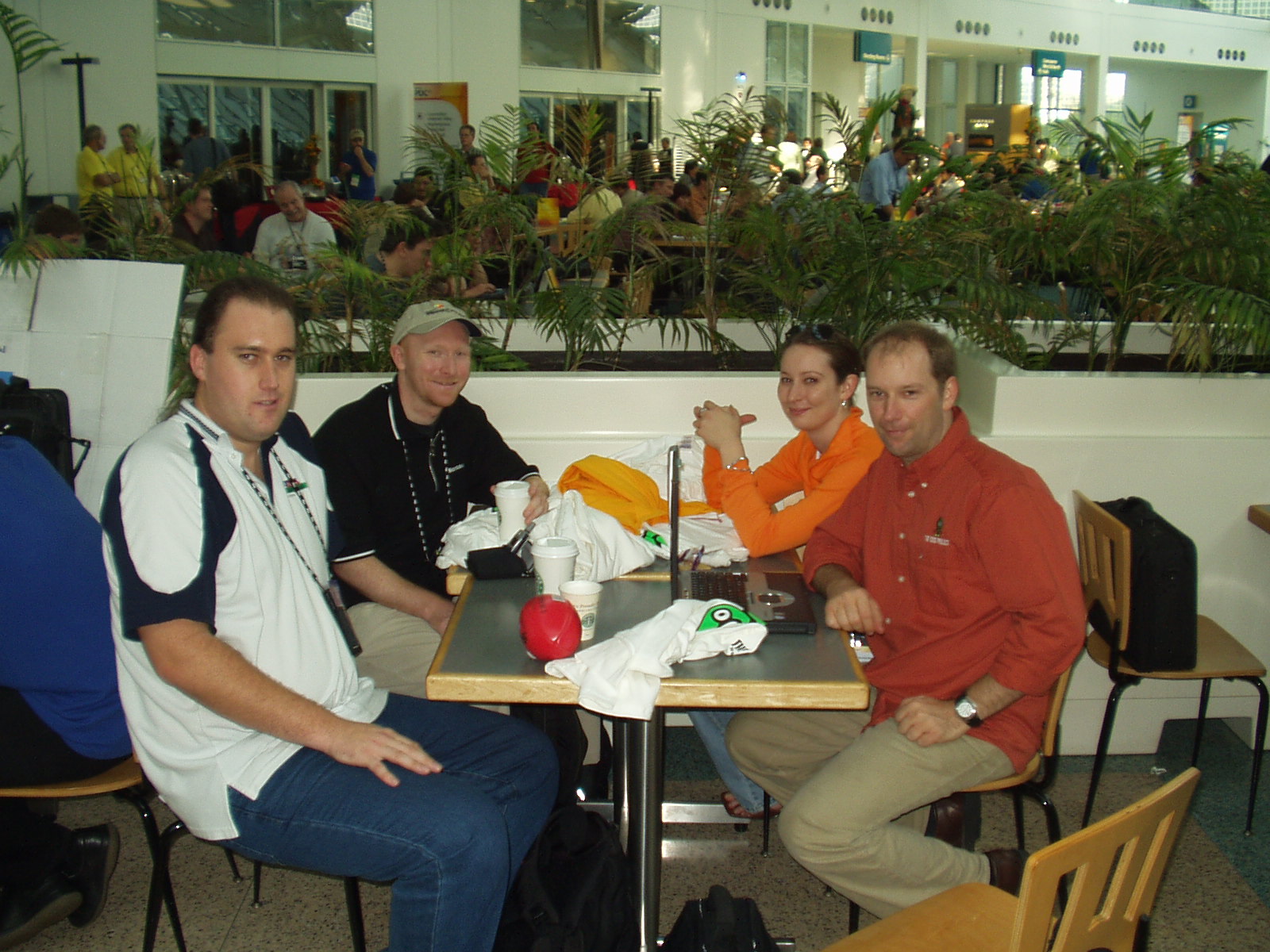 Left to right: Simon Stewart, Nick Hodapp, Bianca, and Chris. Additionally I met David Cunningham.