Visual Studio 2005 Beta 1... almost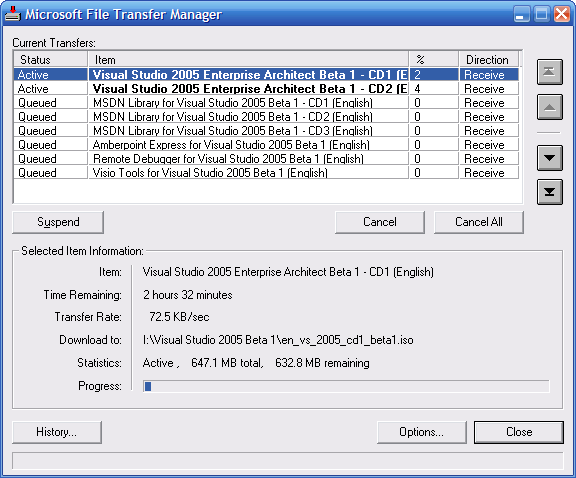 After waiting for two days that I can download Visual Studio 2005 Beta 1, it's now available... but what the heck? There's no DVD image. Instead I have to download at least 5 CD images (2x VS 2005 Enterprise Architect (1 GB), and 3x MSDN Library for VS 2005 (1.8 GB)). Additionally you can download the Remote Debugger (18 MB), Visio Tools (230 MB), and Amberpoint Express (tool for monitoring, testing, debugging, diagnosing and fine-tuning Web services, about 3 MB). Yes, there's an ISO image abou 3 MB.
I'd prefer to get a single DVD image. However, I started the download of all 8 images.
Update 7/4/2004: I've just noticed that there is now a DVD image of about 3.6 GB available.